Sheerin Feizi
Founder and President
Headquartered in Boynton Beach on Florida's scenic Atlantic coast, The S. FEIZI Real Estate Group assists individuals and businesses looking to find residential and commercial locations to live and work all across South Florida.
While they are known for their work in the Boynton Beach, Delray Beach, and Boca Raton markets, The S. FEIZI Real Estate Group is also a proud part of the RE/MAX Direct network.
As part of this network, they help people buy or sell single-family homes, townhomes and condominium residential estates as well as commercial space in quality locations.  They are a top choice for investors looking for long-term value in what Realtor Magazine rates as one of the nation's fastest-growing states.
This firm also takes pride in serving two specialty markets – the medical community and veterans.  Less experienced realtors do not know that these markets receive special consideration and terms from lenders, state and local municipalities and the federal government.
Because they understand these benefits and know how to apply them:
They assist physicians from family practice doctors to specialty medical groups to find easy to access locations at more than competitive prices to serve the community on their terms.
We make sure our nation's veterans receive all of the discounts, purchase and selling terms, lending rates, and equity easements they have worked for and have earned.
Their other services include:
Comprehensive corporate relocation services
The buying and building of custom new construction homes
The buying or selling of vacation or second homes
The buying or selling of luxury real estate and the acquisition of rental properties to meet every need
To learn more about the ways The S. FEIZI Real Estate Group can help you buy, sell or rent properties for residential or business use in South Florida please contact them at sheerin(at)SFEIZIgroup(dotted)com or call 561-866-6498 to set up an appointment.
---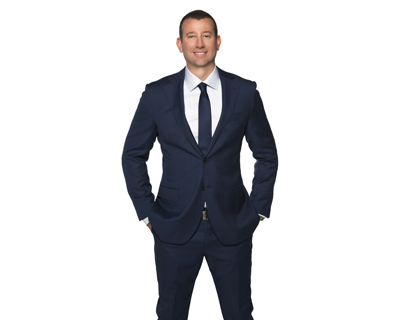 Andy Gellert
Real Estate Professional
Andy is a savvy businessman and self-proclaimed workaholic who loves to stay busy and make clients happy. When he takes on your real estate business, whether you are buying or selling, you can rest assured that he'll devote every effort to delivering excellent results, and will always look out for your best interest.
Passionate about real estate, Andy has been involved in flipping houses in the Delray beach area for several years. His knowledge of the market, understanding of value, and involvement in all facets of the transaction, marketing, design, and contractor oversight give him a distinct edge as a broadly-skilled residential sales agent. His passion for interior design, social media and marketing experience is an essential combination in today's competitive real estate market.
Andy has called South Florida home for over 35 years. Born in Delray Beach, FL, he chose to join the SFEIZI real estate group in 2017 to bring his experience, drive and passion to every aspect of the South Florida real estate market.
Anyone who works with Andy will agree that he is very loyal, dedicated and tenacious. He prides himself on his keen ability to multitask, and accomplish things in such a timeframe and manner that others never thought was possible. "I know how stressful buying or selling a house can be. I want to bear that burden as much as I can for my clients, and make the entire process efficient and enjoyable." His passion for interior design, social media and marketing experience is an essential combination in today's competitive real estate market.